Regular price
$189.00 USD
Regular price
Sale price
$189.00 USD
Unit price
per
Sale
Sold out
Introducing the Elegance of Carla's Boutik: The Asymmetrical Italian-Inspired "Line Shirt Posh" Handcrafted in Thailand
Incorporating the best of Italian design and Thai craftsmanship, Carla's Boutik presents a unique and captivating asymmetrical cut shirt known as the "Line Shirt Posh" that captures the essence of elegance and versatility. Embrace this fusion of cultures and celebrate your individuality with a shirt that defies conventions and blurs the lines between tradition and innovation. Add this exceptional piece to your collection today, and make a statement that transcends borders and fashion norms. Italy and Thailand have come together to create a fashion masterpiece, the "Line Shirt Posh," that awaits your personal touch. Elevate your style with Carla's Boutik and embrace the elegance of the world.
Unlocking the Fusion of Italian Elegance and Thai Craftsmanship
Carla's Boutik proudly presents a unique addition to your fashion catalog – an exquisite asymmetrical cut shirt known as the "Line Shirt Posh" that gracefully marries the timeless allure of Italian design with the skilled craftsmanship of Thailand. This captivating piece transcends fashion boundaries, symbolizing a harmonious blend of cultures, resulting in a garment that epitomizes sophistication and versatility.
The Design: Italian Elegance Meets Thai Artistry
At first glance, the "Line Shirt Posh" from Carla's Boutik stands out with its intriguing silhouette. The front of the shirt is artfully cut short, embracing a contemporary design, while the back cascades into an elegant, flowing-like caplet that exudes a sense of mystery. The striking black and white color options add a touch of versatility, making it the perfect addition to any wardrobe.
Italian Influence: A Touch of Elegance
The Italian design inspiration behind the "Line Shirt Posh" is unmistakable. Italy has long been synonymous with fashion and design, known for its luxurious style, exquisite tailoring, and the use of fine fabrics. This asymmetrical cut shirt is a testament to Italy's legacy in the world of fashion.
The clean lines, attention to detail, and the sense of effortless chic that permeate Italian design are beautifully encapsulated in this shirt. It's a celebration of timeless elegance that reflects the sophistication of Italian fashion houses and their commitment to quality.
Thai Craftsmanship: Handmade Excellence
On the other hand, the craftsmanship of this unique garment is rooted in the heart of Thailand. Thailand boasts a rich heritage of handcrafting, with skilled artisans who bring unparalleled dedication and expertise to each piece they create. The "Line Shirt Posh" is a testament to the country's commitment to preserving its artisanal traditions while embracing modern design elements.
The shirt's handmade quality speaks volumes about the dedication of Thai artisans. The meticulous attention to detail, hand-stitched seams, and the careful selection of fabrics result in a shirt that is not just a piece of clothing but a work of art.
A Fusion of Two Worlds
The marriage of Italian elegance and Thai craftsmanship in the "Line Shirt Posh" is truly remarkable. It signifies the coming together of two cultures, each with its unique aesthetic and artistic expressions. It's a symbol of unity, diversity, and the beauty that arises when we embrace our global interconnectedness.
Versatility: A Wardrobe Essential
One of the most outstanding features of the "Line Shirt Posh" is its versatility. It can be dressed up or down, making it a perfect choice for any occasion. Whether you're looking for a statement piece for a formal event, a stylish addition to your work wardrobe, or a chic ensemble for a casual outing, this shirt can seamlessly adapt to your needs.
Sizing Options
Carla's Boutik understands that individuality is key in fashion, and that's why the "Line Shirt Posh" is available in small, medium, and large sizes. The brand is committed to ensuring that this elegant piece fits perfectly on all body types.
Share
View full details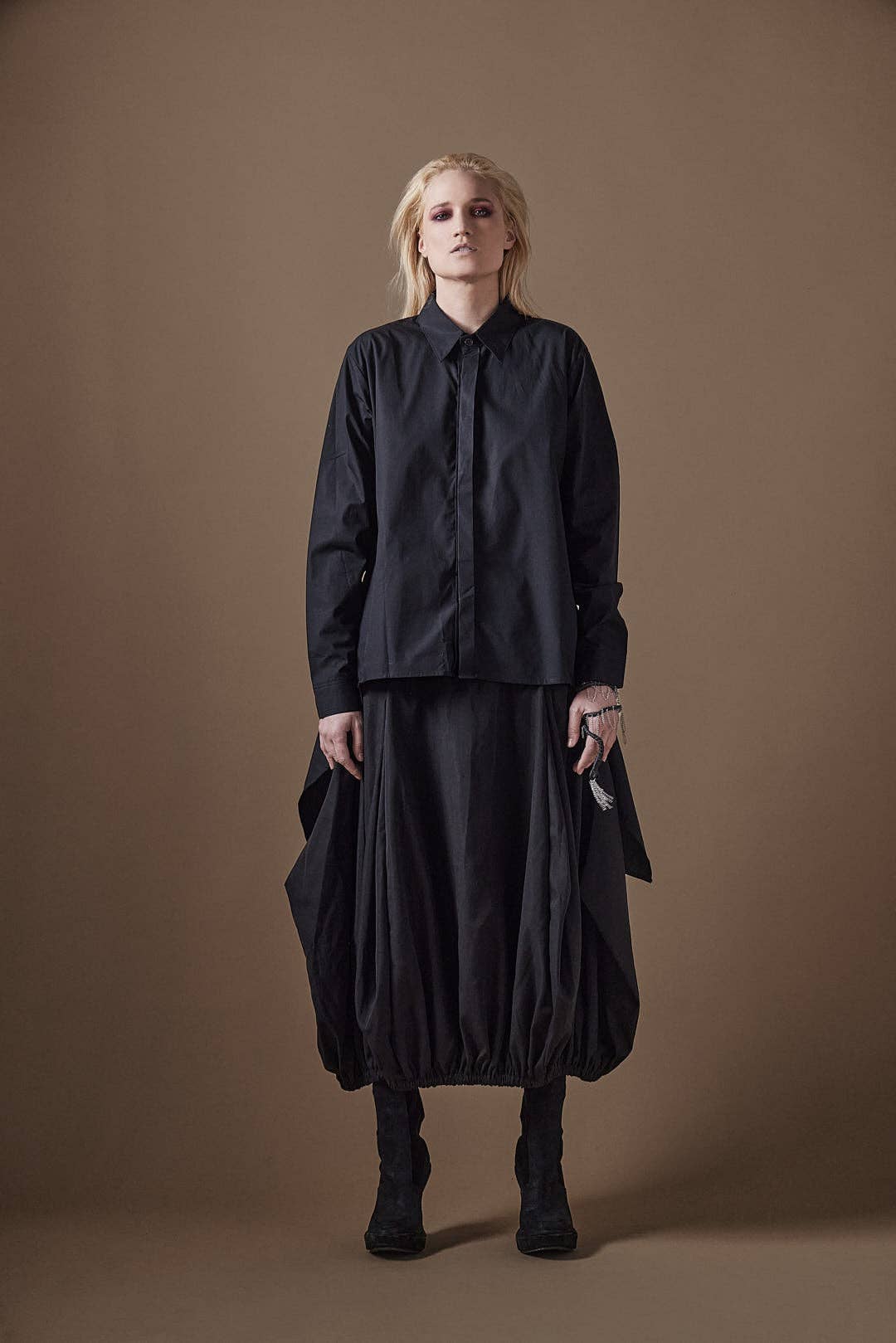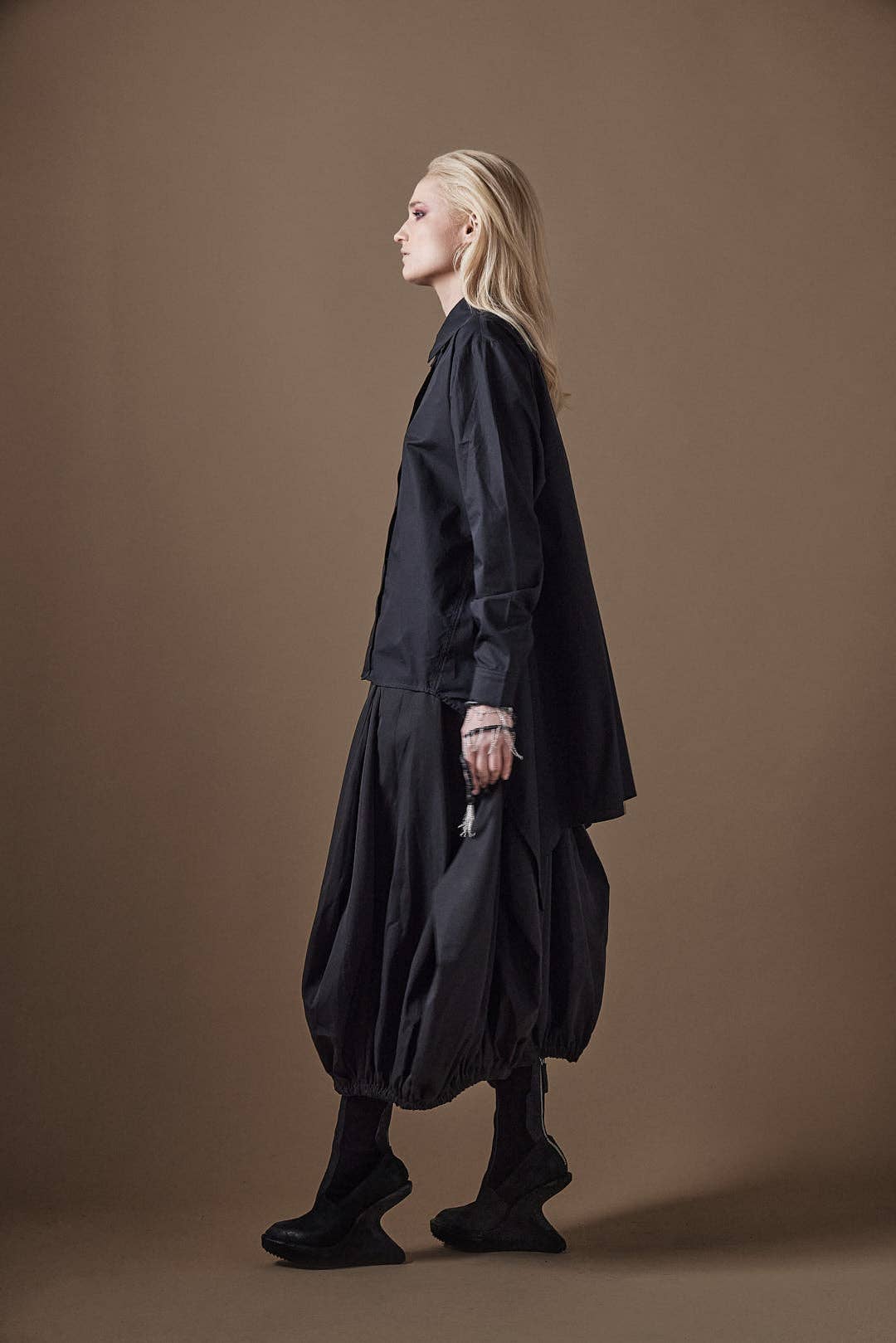 Talk about your brand
Share information about your brand with your customers. Describe a product, make announcements, or welcome customers to your store.