Regular price
$180.00 USD
Regular price
Sale price
$180.00 USD
Unit price
per
Sale
Sold out
i Short Top Fur 100% Wool Vest - A Bali Craftsmanship & Italian Design Fusion
Introducing the Short Top Fur 100% Wool Vest - a unique and exquisite garment that seamlessly combines the rich craftsmanship of Bali with the sophisticated design sensibilities of Italy. Crafted with care in the tropical paradise of Bali, this vest is a testament to the artistry, culture, and traditions that thrive on this Indonesian island. Its luxurious, fluffy wool and distinctive design create a fashion statement that stops at the waist, ensuring you look effortlessly chic and stay cozy.
 The Woolly Wonder
The Short Top Fur 100% Wool Vest is a masterpiece in itself, showcasing the incredible versatility of wool as a material. The wool used for this vest is 100% pure, providing the utmost comfort and warmth. It's light as air, making it an ideal choice for any season. The vest features wool that mimics the luxurious appearance of Mongolian lamb fur, giving you an elegant and timeless look while ensuring the highest level of comfort.
 A Taste of Bali Craftsmanship
Bali, known for its captivating natural beauty and vibrant culture, is also a hub of skilled artisans and craftsmen. The Short Top Fur 100% Wool Vest embodies the essence of Bali's craft heritage. This unique piece of clothing is the result of dedicated workmanship and commitment to preserving the island's artistic traditions.
Bali's artisans take pride in their handcrafted creations, and the vest reflects their painstaking attention to detail. The vest's texture and intricate design bear testimony to the dedication and expertise of the local artisans who have spent years honing their skills.
Culture and Craftsmanship of Bali
Bali is a place where art, tradition, and spirituality converge, creating a unique atmosphere that's reflected in the vest's design. The island's cultural diversity is a source of inspiration for artisans and designers alike. Traditional patterns, motifs, and colors find their way into the vest's aesthetic, creating a harmonious blend of the past and the present.
The vest's design is a celebration of Bali's rich culture, where spirituality, nature, and art merge seamlessly. The island's unique culture is a living testament to the harmony between man and nature, and this vest mirrors that connection through its use of natural wool.
The Beauty of Bali's Nature
Bali's pristine landscapes, lush forests, and serene beaches have influenced the vest's color palette. The vest's wool mimics the shades of Bali's green rice terraces, tranquil blue waters, and the vibrant flora that adorns the island. The vest captures the essence of Bali's natural beauty and brings it into your wardrobe.
Italian Design Excellence
The Short Top Fur 100% Wool Vest is not just a product of Bali's artistry; it also benefits from the meticulous design expertise that Italy is renowned for. Italian designers have put their heart and soul into creating a garment that is not only beautiful but also functional. The vest is tailored to perfection, ensuring a flattering fit that stops at the waist, allowing you to move with ease and grace.
Italian fashion is synonymous with sophistication, and this vest reflects that in its clean lines, classic silhouette, and timeless elegance. It's a harmonious blend of Balinese craftsmanship and Italian design, resulting in a garment that's as comfortable as it is stylish.
Versatile and Unique
The Short Top Fur 100% Wool Vest is the embodiment of versatility. Whether you're dressing up for a special occasion or adding a touch of luxury to your everyday attire, this vest is the perfect choice. It complements a wide range of outfits, from dresses to jeans, and can be worn in various settings, making it a must-have addition to your wardrobe.
The Ethical Choice
This vest not only exemplifies exceptional craftsmanship and design but also showcases a commitment to sustainability. The use of 100% wool demonstrates a dedication to ethical and eco-friendly fashion. Wool is a renewable resource that is kind to the environment, ensuring you look good while making an ethical choice.
 A Vest with a Story
Every garment has a story, and the Short Top Fur 100% Wool Vest is no exception. It tells a tale of two worlds colliding, with Bali's traditional craftsmanship and Italy's contemporary design joining forces to create a timeless piece of fashion. This vest carries with it the essence of Bali's culture, the dedication of its artisans, and the sophistication of Italian design, all interwoven into its fibers.
The Short Top Fur 100% Wool Vest is more than just a piece of clothing; it's a work of art that reflects the cultural richness of Bali and the elegance of Italian design. Crafted with love and care, this vest is a statement of sophistication, comfort, and ethical fashion. When you wear it, you not only adorn yourself with a luxurious garment but also become a part of a story that bridges continents and cultures. Experience the beauty, warmth, and craftsmanship of Bali with the elegance of Italy in this exceptional vest. Elevate your style and make a sustainable choice with the Short Top Fur 100% Wool Vest – a fashion statement that transcends time and place.
Share
View full details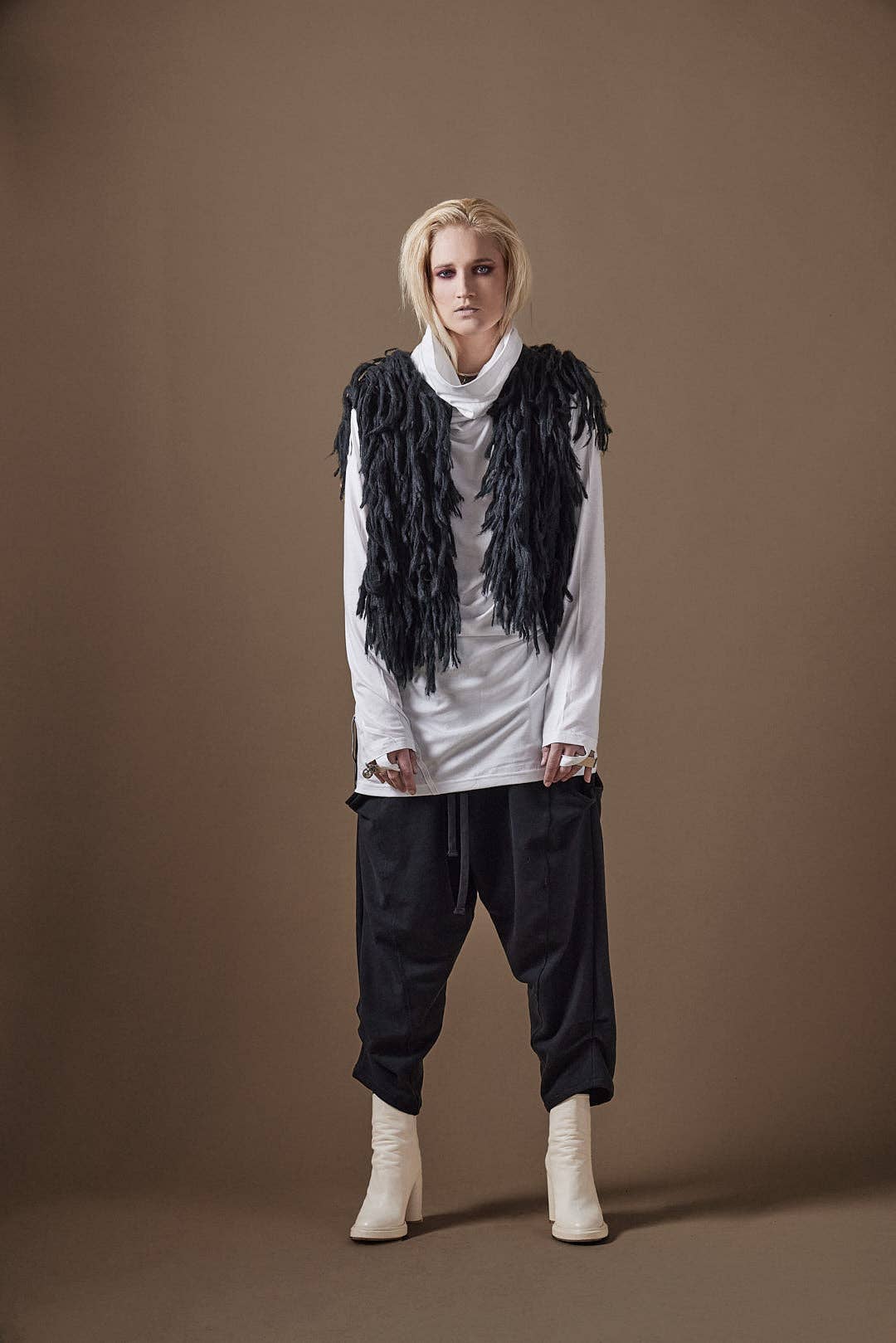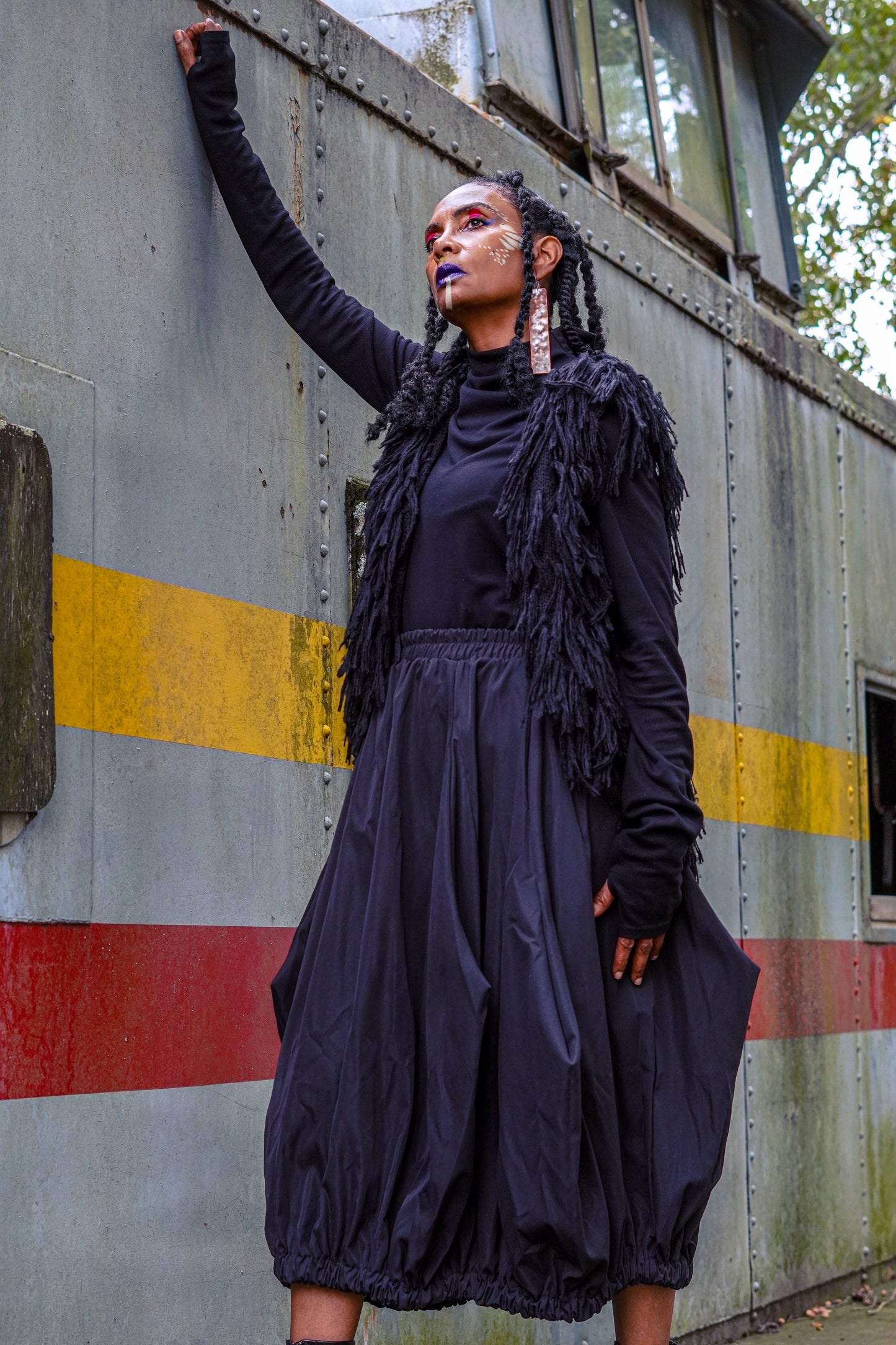 Talk about your brand
Share information about your brand with your customers. Describe a product, make announcements, or welcome customers to your store.